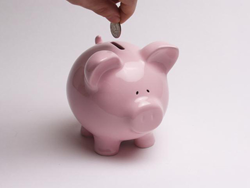 The subject of marketing on a small budget is in the forefront of the majority of SMEs and is becoming increasingly important to larger counterparts as the UK recession continues to bite hard into marketing budgets.
In order to tackle this issue head-on, we should consider what exactly a small budget is and, how to approach the thought-process of marketing on a small or smaller budget.
Okay, let us define the term small – this is more challenging than you may imagine. Small can be anything from zero (absolutely no marketing budget) to £500,000, depending on what your aims and objectives are. If you're questioning this then think of the scenario of trying to launch a new global brand of Cola against the market leaders (Coke ® and Pepsi®); half a million marketing & advertising budget isn't going to even break the ice is it? Compare this to a small UK organisation trying to market a product such as a new self-sharpening knife to professional chefs the northwest England – in which case a marketing budget of £15,000 would be classified as considerably large! If you're starting to shift your mindset to thinking about 'small' and 'large' marketing budgets being 'relative' to what you're trying to achieve, then read on.
Back in the real world, there is only one place where budget isn't affected by the recession or commercial factors – that's at University where many academic staff teach marketing as a prescriptive subject where you simply 'must' do market research, 'have to' spend a percentage of turnover on marketing and the board are 'compelled' to listen to the marketing team's recommendations. Get real; this never happens in the real world and, for the purposes of this article, we're going to discount academia marketing as akin to being about as real as The Hogwarts Express.
Thus, in the real world, as an SME or a start-up company you're likely to have very little to allocate to marketing resources and even if you have the expertise, you're very unlikely to have the time to commit to giving it best-shot at getting the marketing completely right by yourself, so that's when you may need to think about bringing in an external marketing agency resource to help you get the process going. So, what are the options available to you and where do you begin?
Let's start by trying to define the difference between marketing and advertising, marketing and sales and marketing and design or web design. It's really quite easy to differentiate between them and the table below should help you identify the differences between each of the disciplines.
| | | | | | |
| --- | --- | --- | --- | --- | --- |
| Type of agency | Marketing | Advertising | Digital | Web | Full-Service |
| Marketing strategy | ✓ | ? | ✗ | ✗ | ✓ |
| Digital strategy | ? | ? | ✓ | ? | ✓ |
| Planning | ✓ | ? | | | ✓ |
| Design of logos, brochures, | | ✓ | ✗ | ✗ | ✓ |
| Marketing plans/planning | ✓ | ? | ✗ | ✗ | ✓ |
| Re-branding | ✓ | ✓ | ✗ | ✗ | ✓ |
| Lead-generation | ✓ | ✗ | ? | ✗ | ✓ |
| Web sites | ✗ | ✗ | ✓ | ✓ | ✓ |
| SEO* | ✗ | | ✓ | ? | ✓ |
| Advert creation | ✗ | ✓ | ✗ | ✗ | ✓ |
| TV adverts | ✗ | ✓ | ✗ | ✗ | ✓ |
| Viral marketing | ✗ | ✓ | ✓ | ✗ | ✓ |
| Corporate Video | ✗ | ? | ✗ | ✗ | ✓ |
| PR/articles | ✗ | ✓ | ✗ | ✗ | ✓ |
| Product launches | ✓ | ✓ | ✗ | ✗ | ✓ |
| Take-to-market | ✓ | ✗ | ✗ | ✗ | ✓ |
| Direct marketing | ? | ? | ✗ | ✗ | ✓ |
| Digital marketing | ? | ? | ✓ | ? | ✓ |
| Pricing | ✓ | ✗ | ✗ | ✗ | ✓ |
| Brand positioning | ✓ | ✓ | ✗ | ✗ | ✓ |
NOTES:
* SEO = Search Engine Optimisation

A significant number of agencies classify themselves as 'marketing', 'creative', 'design', 'web', 'digital agency', 'full service' etc, some of which don't provide the service themselves but through external partners – commonly marketing . SEO and video services are most often farmed-out to external parties. Often the classification doesn't reflect the true nature of the service provision in-house.

In order for a company to provide true marketing services, they should be delivered by a professional with an absolute minimum of 5-10 years experience and the individual(s) working on your account should ideally be a Member or Fellow of one or more of the following: The Chartered Institute of Marketing (The CIM), The Institute of Direct and Digital Marketing (The IDM), The Institute of Sales and Marketing Managers (The ISMM). You should always ensure that your work is undertaken by a marketing professional – if in doubt, ask to see their qualifications.

This list is not comprehensive and there are examples of agencies that provide services which may be different to the example table above. If you are unsure, please check with the agency that you are considering using.
One of the things which you may have notices is the absence of any 'Sales' services from the table. This is because sales, telesales, advertising sales and telemarketing are completely separate entities and provided by specialist companies who offer cold-calling telephone or appointment-setting services. If you're on a small budget and considering the telesales route, be especially careful to the partner you select and many operatives within this market are unlikely to provide you a service on a pay-on-results basis or share any of the risk with you directly. Therefore, we'll leave aside the subject of sales for the rest of this article.
By now you should be thinking selectively about 'not marketing' but the 'precise scenario' that you need to address. For example, you may want help with a product launch, need a new logo, brochure, website and viral strategy.
If you're confident and can crystallise this into a list form then you're doing well and ready to begin. If you're like the majority of people who really don't know where to begin then the most important thing to do first is to set your budget and stick to it – the world of theory is a little different to this, however the world of theory doesn't often factor in your mortgage, cost of living and other real-world factors.
Anyway, if you're interested in the theory it would tell you to calculate what you are likely to sell and work out what you need in terms of budget and resources to achieve this (and if you can do this then you're probably already an accomplished marketer with significant experience in your own field who may not be reading this article in the first place!!!).
Once you've got your budget in place you're ready to begin. Make a list of all the things that are easy to do and that you can do without much effort – these can either be things that are free (it's always an advantage to have free marketing ideas to-hand) or can be horse-traded with someone you know on a swap-basis. In marketing, this is what we call cost-neutral marketing. Depending on your situation, this may be all you need to do and if you can achieve your aims by doing this then there's likely to be little risk to getting your marketing off the ground.
Now, once you've exhausted your cost-neutral free marketing list (or if you simply wish to incorporate this into your marketing plans at the same time as paid-for marketing) get your budget and make a list split into two; Must have on one side and, nice to have on the other. Now prioritise your lists into an order of absolute priority and try to allocate some kind of financial resource to each of them. Be realistic in your list-making and costings, then add 10% on for contingency, just in case you think of something later or if you overshoot budget for unforeseen reasons.
Now just get your list of wants and think about what kind of agency that you want to help you. Take care to avoid asking for advice from an agency which may not be full-service. There's nothing wrong with non-full-service marketing agencies, however bear in mind that it could be in your interests to ask the advice of a company which provides the entire full-service as in providing the full range of services, they are likely to offer you a solution which fits your needs, rather than one which selectively uses the services which they offer themselves exclusively (we're thinking here about an agency who aren't specialists across the board but just concentrate on one area such as digital or design).
You should take note that this article is aimed solely at companies or individuals with small budgets, not larger clients who have a good grasp of the marketing discipline. Also, part of the skill of giving smaller companies or low-budget marketers advice is in separating the theory from the reality of the situation. After all, there are many examples of marketing success stories based on companies which started out with zero or little marketing budget.
If you're looking for advice, guidance or a true full-service marketing agency in Manchester, contact thinktank marketing & advertising now.